Old Port 4th of July Historic Walking Tour 
Did you know that Portland's Great Fire of 1866 started on the 4th of July? It was the first Independence Day celebrated after the end of the American Civil War and was America's biggest fire until the Great Chicago Fire five years later. This tour will discuss how the fire happened, how it spread, and how the people of Portland pulled themselves up by their bootstraps time and time again. We will also see some of Portland's beautiful architecture, historical landmarks, monuments, and discuss how prohibition started in the Old Port, to include Portland's famous "Rum Riot," as well as discuss so much more Old Port history from 1632! Moreover, your Tour Guide, Leigh Rush Olson, will talk about some of the best places to sample Portland's amazing craft beer, point out some of her favorite Old Port restaurants, discover the Old Port's night life, and where to catch the fireworks. Come experience this memorable 4th of July Historic Walking Tour with over 50 historic stops! 
Advanced tickets required at ticketweb.com $39 per person. Kids 16 and under are free with paying adult. 
Where to meet: Monument Square - located directly across the street from the Portland Public Library on Congress Street.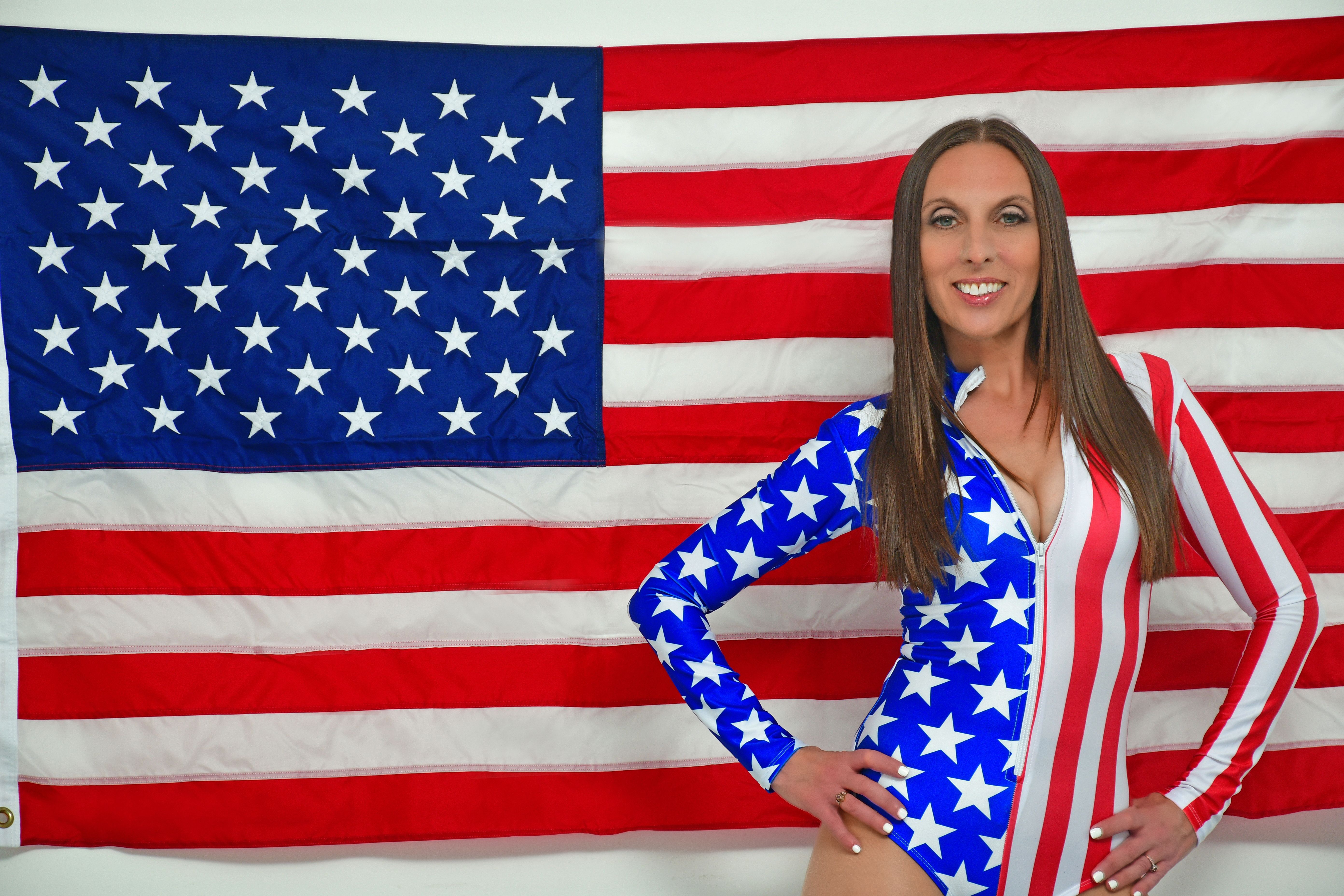 Leigh Rush Olson, Founder and Tour Guide of Old Port Historic Walking Tours, is pictured above standing behind the US flag that was approved by US Senator Susan Collins to be flown over the US capital on the 4th of July during the Obama Administration to honor Leigh's grandfather, Jacob Rush, who served in the American Revolution, as well as her cousin, Dr. Benjamin Rush, signer the Declaration of Independence